Conversational ai solutions
Whatever your business category is we have a Chatbot waiting to assist you.
Customer Engagement
Engage a bot with customers coming to your website or business applications with meaningful conversations about your products/services/enquires and FAQ's.
Social Media
Setup our chatbot which will listen to your customers right within your Facebook page or Telegram . Showcase your products, run lead generations campaigns, and engage customers on your new product launches and offers.
Enterprise Bots
If you want a custom made Bot for your Enterprise to be enabled internal to your organisation or for your staff/customers, we have you covered.
Campaigns
If you want a Bot to be available for a limited period, say during product launches/surveys/feedbacks/events we can assist you during those campaigns.

SMART ASSISTANT FOR YOUR GUESTS AT HOTELS & RESORTS.
A chatbot that transforms your hotel business.
Smart Hotel-Assist is our premier offering for the hospitality industry. A fully automated Chatbot providing smart concierge services for a checked in customer. 
Go delight your customers…!
Enquiries, feedback, surveys & customer support
Boost your sales and customer engagements using our Bot for your store fronts.
Online shops, facebook stores
If you have an online store or a Facebook business page for your products our Bot can help you showcase the products, features, price and any other features you need.
travel bookings, hotels & cuisine
If you are running a business in tourism, travel or hotel industry our Bots can help you manage customer bookings and queries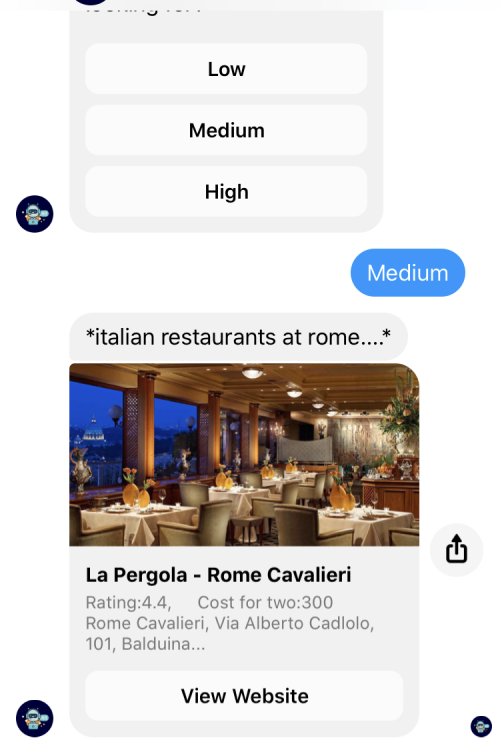 Fashion stores, pizza points, food trucks and many more
Boost your sales and customer engagements using our Bot for your store fronts.